data dashboards and analytics
Curating Data for Clarity and Optimization
We walk alongside organizations, curating data and collection processes, integrating data across programs, and analyzing outcomes in order to monitor the metrics you need to produce the progress you want. Experienced with large, statewide organizations and small, local programs, we provide scalable resources and tailored strategies in a collaboration built on trust and flexibility.
The data dashboards produced by JG utilize both descriptive and analytical processes to present administrative, secondary, and primary data to organizations, key stakeholders, and community members.
Examples of data dashboards and analytics:
Spatial representation

Data visualization

Database development and management (link to data management in services)

Open-source software and tools
Specific data dashboards and analytics projects at JG: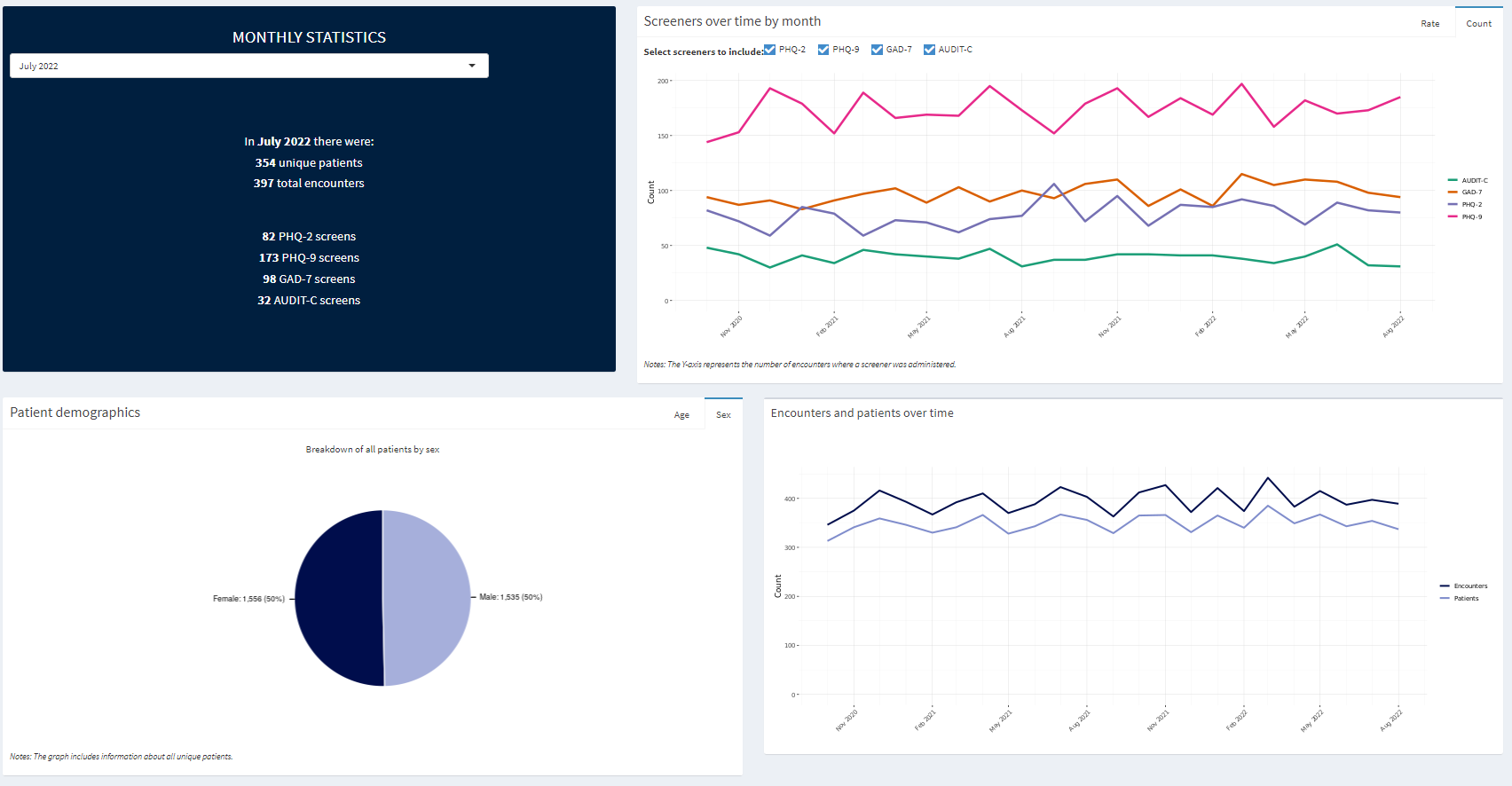 Data Support for Integrated Behavioral Health in Primary Care Settings
JG staff provides technical assistance and data analysis expertise to providers implementing integrated behavioral health in primary care settings. The JG team supports data collection and quality and provides data back to sites through a web-based dashboard that include measures of clinical practice and quality improvement as well as a patient registry.
Deliverable: https://ibhdashboard.org/ 
Client: Montana Healthcare Foundation
Tags: Technical Assistance, Behavioral Health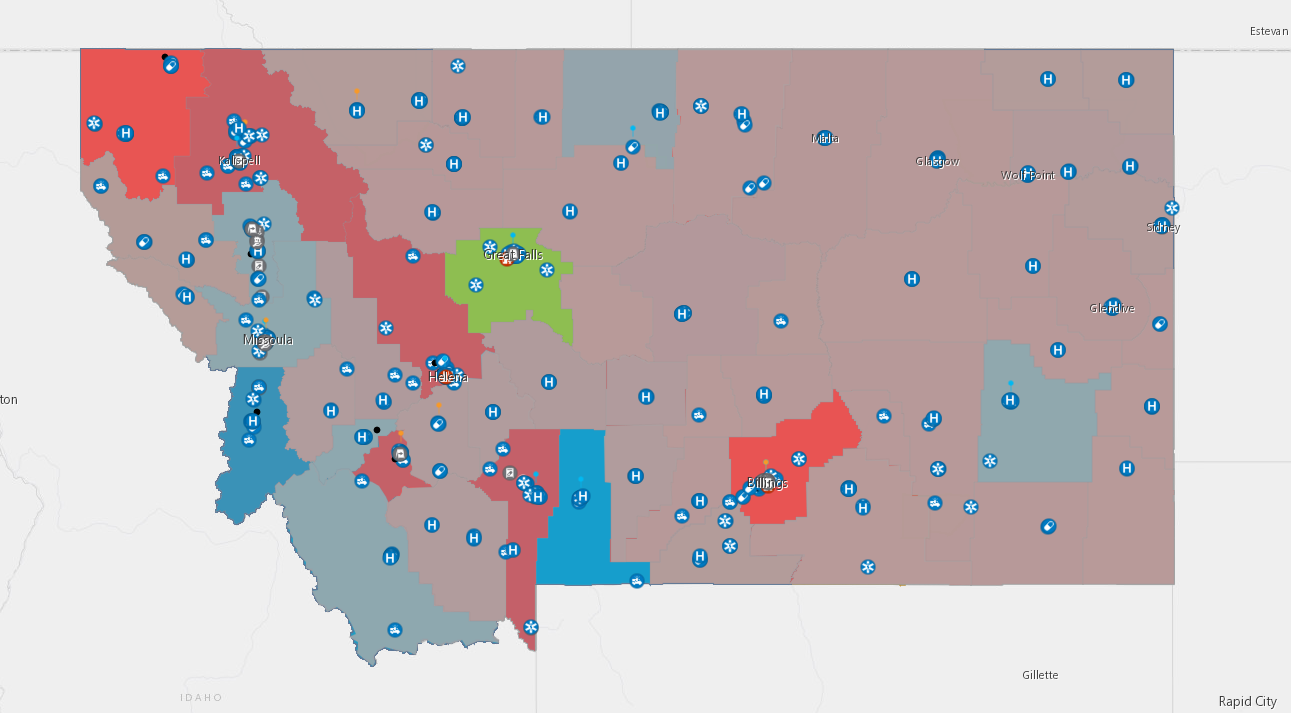 SUD and MH Treatment Provider Map
JG maintains a web-based map of all substance use disorder and mental health treatment providers as well as a range of supportive and secondary behavioral health care services across the state of Montana. The map is utilized by state and local collaborative groups and is updated quarterly.
Deliverable: https://jgresearch.maps.arcgis.com/apps/webappviewer/index.html?id=b8ca377c8476432c85aea5414207b4c3 
Client: Behavioral Health and Developmental Disabilities Division (BHDD), Montana Department of Public Health and Human Services (DPHHS)
Tags: Needs Assessment and Planning, Behavioral Health, Public Health
Stocktaking White Paper on Donor Investments in the Global Food System
The JG team provided data analysis and visualization for a stocktaking report for the Global Donor Platform for Rural Development (GDPRD) ahead of the United Nations Food System Summit in 2021. The report focused on flows from bilateral and multilateral international development donors into global food systems and complemented visualization of secondary data with interviews with key donors
Deliverable: https://www.donorplatform.org/featured/report-on-donor-contributions-to-food-systems/ 
Client: Global Donor Platform for Rural Development (GDPRD)
Tags: Background Research and Evidence Synthesis, Food Systems