Project management
Guiding Projects to Completion
Project management at JG is aimed at creating an inclusive, fun, and detailed process to provide general oversight for each project. Our project managers fall into two categories: project managers and research managers. Project managers specialize in coordinating our staff and our project partners to complete tasks and meet deadlines and objectives. Our research managers apply these same skills while also bringing content and methodological expertise to the project team.
We provide the personal, organizational, and strategic skills to guide your projects to completion. Timelines and deadlines for special projects can be a burden to partner organization staff whose daily work already strains their capacity. As your project partners, we facilitate progress by providing oversight, managing the work conducted internally and externally, offering succinct and frequent updates on project progress, and maintaining the communication necessary to fulfill the goals of the collaboration. 
Examples of project management:
Spatial representation

Data visualization

Database development and management (link to data management in services)

Open-source software and tools
Project management at work in specific projects at JG: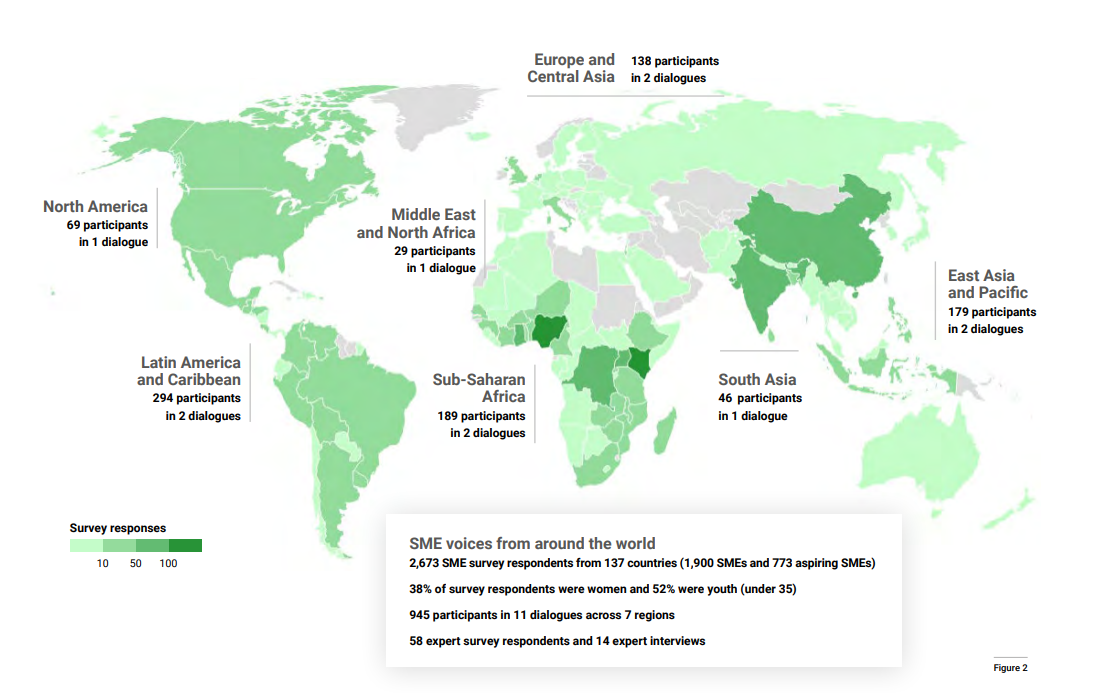 Survey of Small and Medium Enterprises in the Food Systems
In advance of the United Nations Food System Summit (UNFSS), the JG team led the development and deployment of a multilingual, global survey of small and medium enterprises (SMEs) in the food system. Results were summarized into reports and presentations led by Wasafiri for the UNFSS Secretariat that contributed to Track X of the UNFSS.
Deliverable: https://www.un.org/sites/un2.un.org/files/2021/07/unfss-small_business_agenda.pdf 
Client: Wasafiri
Tags: Background Research and Evidence Synthesis, Food Systems
Behavioral Health Crisis Coalition Data Integration Support
JG staff provide extensive project management support to ten (?) county-level behavioral health crisis coalitions across the state of Montana focused on planning for data sharing and integration to improve system function and outcomes. The ultimate goal is to support data sharing and analysis from organizations across the crisis continuum that are generally siloed, including law enforcement, health care, and social service providers.
Deliverable: 
Client: Behavioral Health and Developmental Disabilities Division (BHDD), Montana Department of Public Health and Human Services (DPHHS) and the Montana Healthcare Foundation
Tags: Needs Assessment and Planning, Behavioral Health
Project Management Training and Certification
Deliverable:
Client:
Tags: