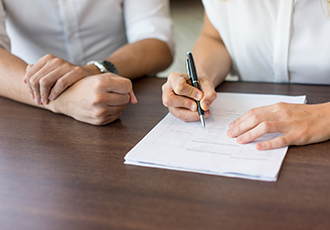 Evaluation
Building the Evidence of Impact
Over the past few years, we have begun to be more involved in evaluation research. To us, evaluation differs from primary research in that it is asking about the effectiveness of a specific intervention. As the lead reviewers for the National Registry of Evidence-Based Practices and Programs Resources for Dissemination and Implementation, Brandn was responsible for reviewing evaluation outcomes and assessing the effectiveness of the research design for the SAMHSA site on evidence-based practices and programs. Doing this work provided him with insight into the broad range of research designs and approaches, as well as perspective on how funders view effective evaluation. Kristal has also led program evaluation activities for educational and training programs.
Specific Evaluation Expertise
Formative evaluation (for program design and execution)
Summative evaluation (for program outcomes and impacts)
Process evaluation (for program implementation and efficacy)
Assessment (before program design)
Participatory and collaborative evaluation (with program partners and participants)
Tell Us About Your Project
Our goal is to use research to illuminate social processes. The first step in every project is a discussion where we ask questions to understand what you're trying to accomplish.