Our Team
How We Work
JG Research and Evaluation has a small, permanent team of researchers, and broad networks of colleagues and collaborators with whom we work when needed. We also maintain working relationships with consultants who can add capacity for projects that need extra manpower. As the business grows, we will turn some of these consultant positions into members of the permanent team.
We take a collaborative approach to developing the scope of work and the specific needs for any given project. We listen to and learn from our clients about their goals, and we work with them to identify the capacity that exist within their organizations, and the skills and expertise that we can contribute to increase that capacity. We are flexible and communicative throughout the process of working with clients, and we focus on maintaining consistency in the work while also adjusting as needed.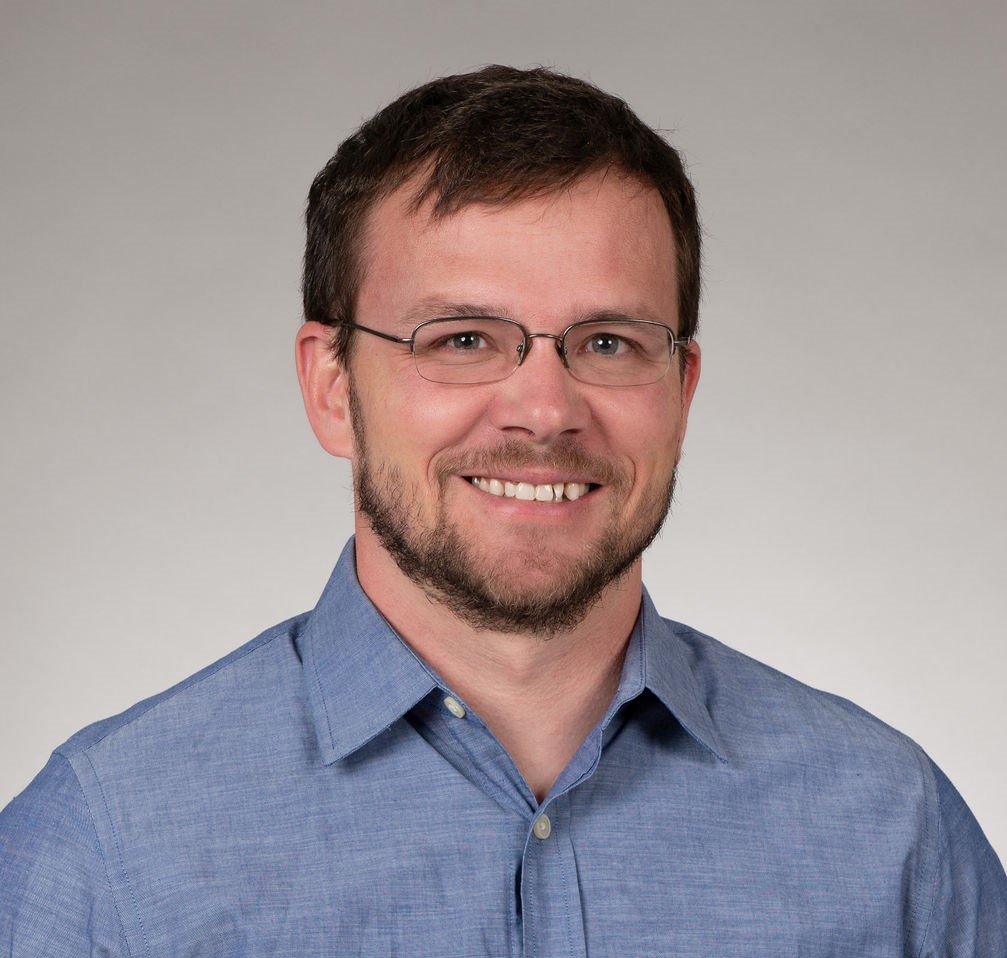 Brandn Green
Co-owner and Principal Researcher
Brandn's integration of rural sociology with social epidemiology began in his first professional appointment at Bucknell University, where he directed a program focused on the social dimensions of the environment. As a Service Fellow in the Center for Behavioral Health Statistics and Quality at the Substance Abuse and Mental Health Services Administration, he continued with this transition while working on an interdisciplinary research team. After working for SAMHSA, he moved to Montana to lead the Behavioral Risk Factor Surveillance System (BRFSS) for the State of Montana. Leaving the state to work for the DC-based contracting firm, Development Services Group while continuing to live in Montana.
In all his work, Brandn has integrated qualitative data with quantitative information to investigate and understand both processes and outcomes of social systems. He has extensive experience with research design for primary, multi-methods data gathering, as well as the use of secondary data sets for population health monitoring, including BRFSS, HCUP, NSDUH and TEDS.
Brandn grew up in central Pennsylvania, attended Bucknell University as an undergraduate (taking advantage of a wrestling scholarship), completed a Masters of Divinity degree at Wake Forest University and a PhD in Rural Sociology and the Human Dimensions of Natural Resources and the Environment at Penn State University.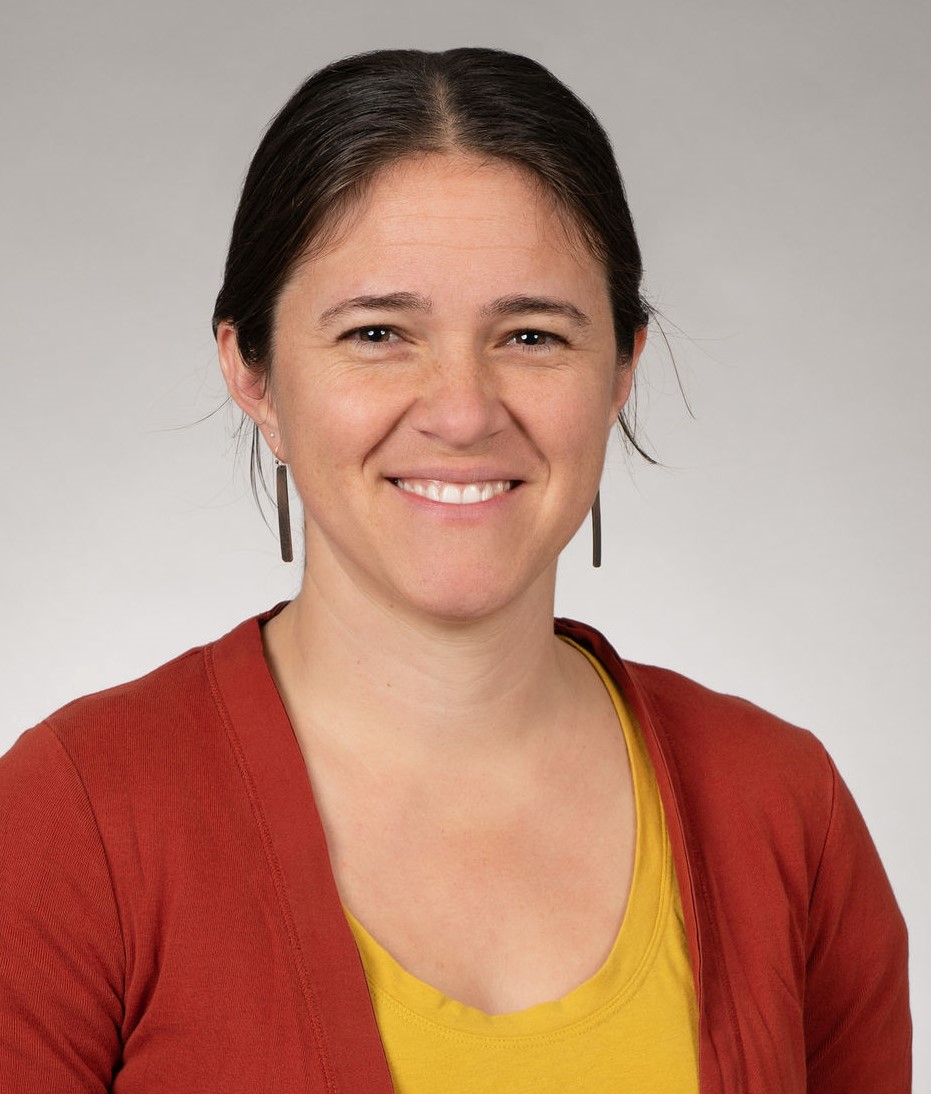 Kristal Jones
Co-owner and Principal Researcher
Kristal has worked in the domestic US and internationally with many different types of organizations focused on agricultural development, natural resource management and rural livelihood strategies in the context of environmental change. Her interest in how people relate to their natural environment, and in turn impact that environment, began as an Agroforestry Peace Corps Volunteer in Senegal. Her dissertation work with the CGIAR Consortium explored the social dimensions of seed systems in Sahelian West Africa, and the values that farmers associate with the types of seeds they plant and the types of exchanges they use to access seeds. Kristal worked as a research scientist at the National Socio-Environmental Synthesis Center (SESYNC) at the University of Maryland. There she developed programs that build capacity for and awareness of what kinds of information and support that teams of researchers and practitioners need to utilize and integrate the many types of data required to understand and address complex challenges that have both human and environmental dimensions.
Kristal uses multiple methods, including statistical modeling, qualitative analysis and spatial representation, to explore the social dimensions of environmental challenges. She has experience designing primary research protocols for multi-methods projects, as well as utilizing secondary data from federal and state agencies like the USDA and the USGS, and international organizations.
Kristal grew up in Bozeman, MT, and attended the University of North Carolina-Chapel Hill as a Morehead-Cain Scholar. She has a PhD and MS in Rural Sociology and International Agriculture and Development from the Pennsylvania State University.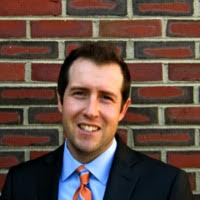 Matthew R. Filteau
Senior Qualitative Researcher
Matt started his career in academia, teaching at Providence College and Montana State University-Bozeman. His extensive teaching background includes undergraduate and graduate courses on community development, social theory, Environmental Sociology, Rural Sociology, and Sociology of Gender & Sexualities.  
Dr. Filteau joined JG Research in 2018, and his gregarious personality complements his specialization in qualitative methods with our firm. Matt publishes his research in Technical Reports, Extension Briefs, and peer-reviewed journals, such as Rural Sociology, The Journal of Rural and Community Development, Society & Natural Resources, Men & Masculinities, Environmental Practice, among others. A number of agencies, universities, and societies have funded Matthew's research, including: The Center for Rural Pennsylvania, The Rural Sociological Society, The Pennsylvania State University, and the University of Massachusetts Boston. 
Matt grew up in Massachusetts and Maine. He completed his undergraduate sociology degree at the University of Southern Maine, his MA in Applied Sociology at the University of Massachusetts-Boston, and his PhD in Rural Sociology at The Pennsylvania State University. When he is not working for JG Research, Matt enjoys casting dry flies to Montana's most discerning trout, tying flies, backcountry skiing, and perfecting his flower gardens.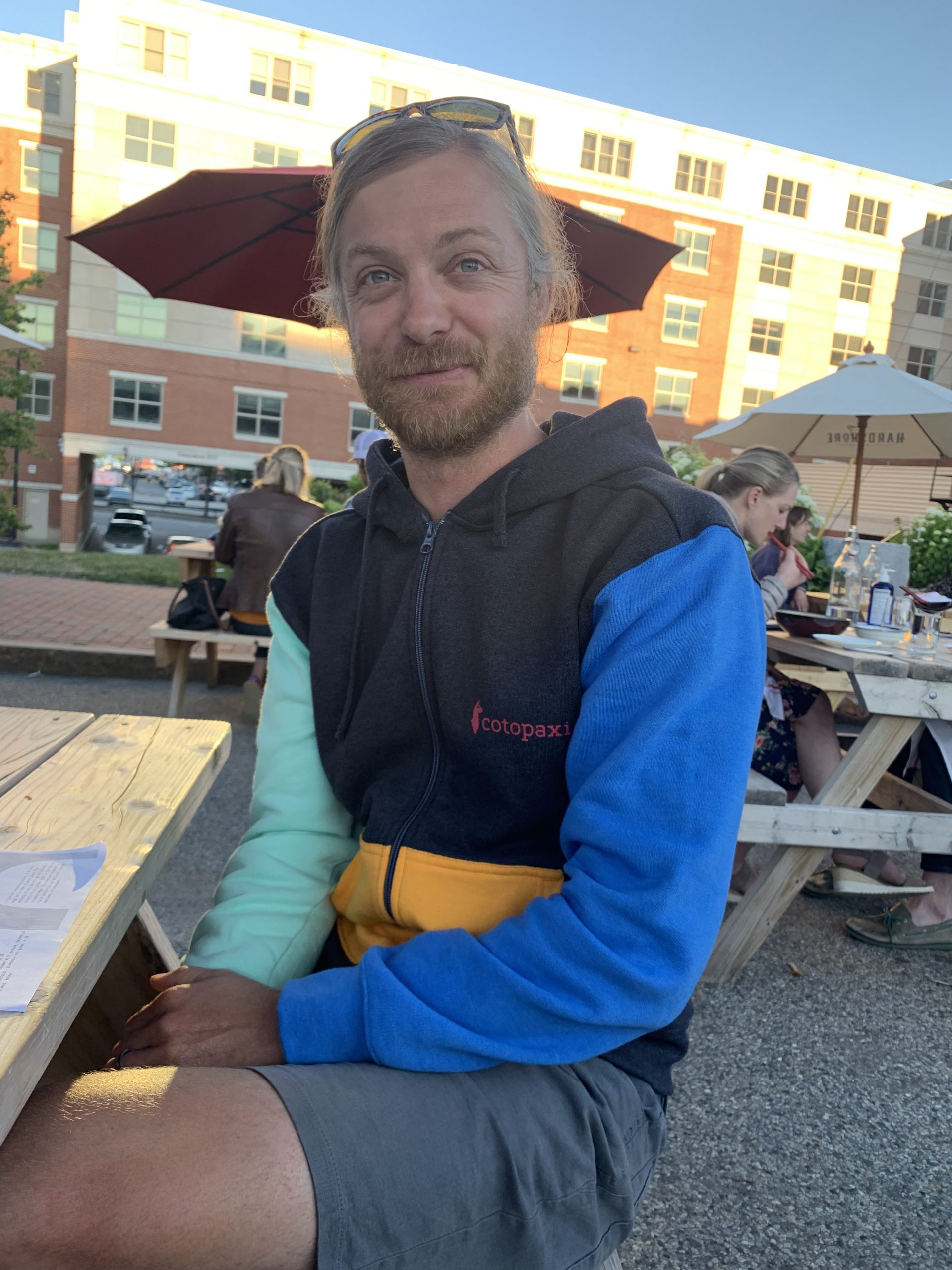 Karl Vanderwood
Senior Researcher
Karl began his career in public health as a graduate teaching assistant at Idaho State University instructing courses in community health and health education. Upon completing his Masters of Public Health, he began working as the first coordinator of the Montana Diabetes Prevention Program where he had the opportunity to present and publish the results of the statewide implementation teams' successful adaptation of the landmark Diabetes Prevention Program. These opportunities built connections in the field of diabetes prevention which eventually led him to the University of Pittsburgh and the Diabetes Prevention Support Center. 
Since leaving the University of Pittsburgh, Karl has served in a variety of roles in state and local public health including as a Vaccine Preventable Disease Epidemiologist for the state of Montana, and as Chronic Disease Prevention Program Manager and Surveillance Epidemiologist in Gallatin County, Montana. His experiences in both communicable and chronic disease and state and local health departments provide a unique perspective when evaluating projects and identifying areas of opportunity for public health in Montana. In addition to working at JG, Karl also teaches Research Methods as an affiliate instructor in the University of Washington Department of Family Medicine at the Montana WWAMI site.
Karl has an Bachelor's degree in Biology (2005) and Masters of Public Health (2009) from Idaho State University and Doctor of Philosophy in Epidemiology from the University of Pittsburgh (2014). In his free time he enjoys spending time outside with his family, mountain biking and skiing.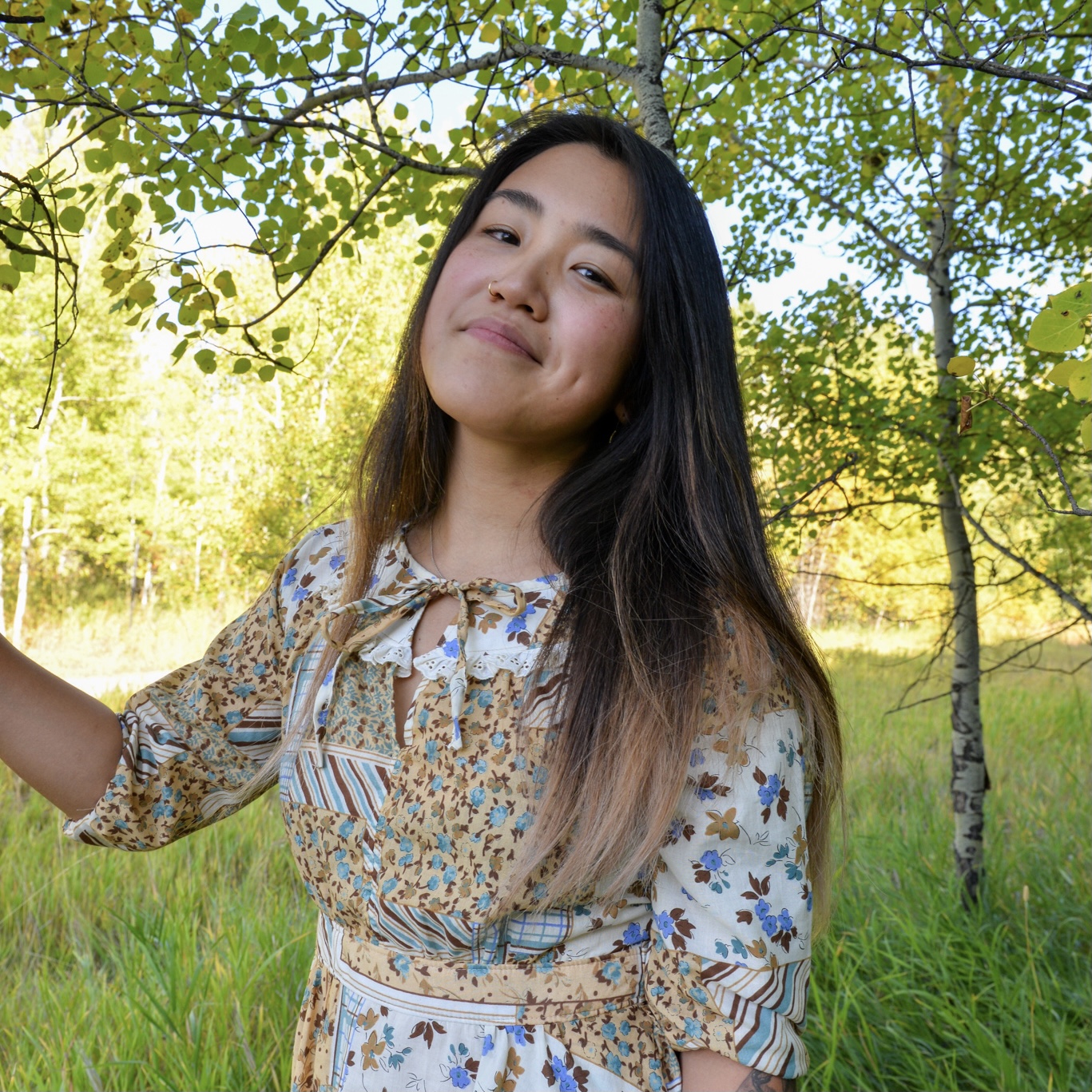 Frances Kim
Research Manager
Frances is still early in her career, but has worked in various capacities with a major focus on equity in everything she does. While in graduate school at Columbia University, she conducted her thesis project with a New York-based infectious disease research center studying global trends in coronavirus discovery. After graduating with her MPH in epidemiology and applied biostatistics in May 2017, she moved to Bozeman and worked with a community-based participatory research center as a research project manager. There, she worked on various public health projects in partnership with different tribes across the state of Montana. She has also founded an organization nonprofit to equity in the outdoors and worked at a MT state-wide nonprofit mental health agency.
Frances has a keen interest in data management to support research projects. She also is interested in mixed methods in research in order to understand health systems.
Frances grew up in Toronto and San Diego, attended Occidental College for her undergraduate degree in biochemistry, and completed her MPH at Columbia University in May 2017 before moving to Bozeman, MT. In her free time, she enjoys weight-lifting, walking, and playing fetch with her cat, Kalisi.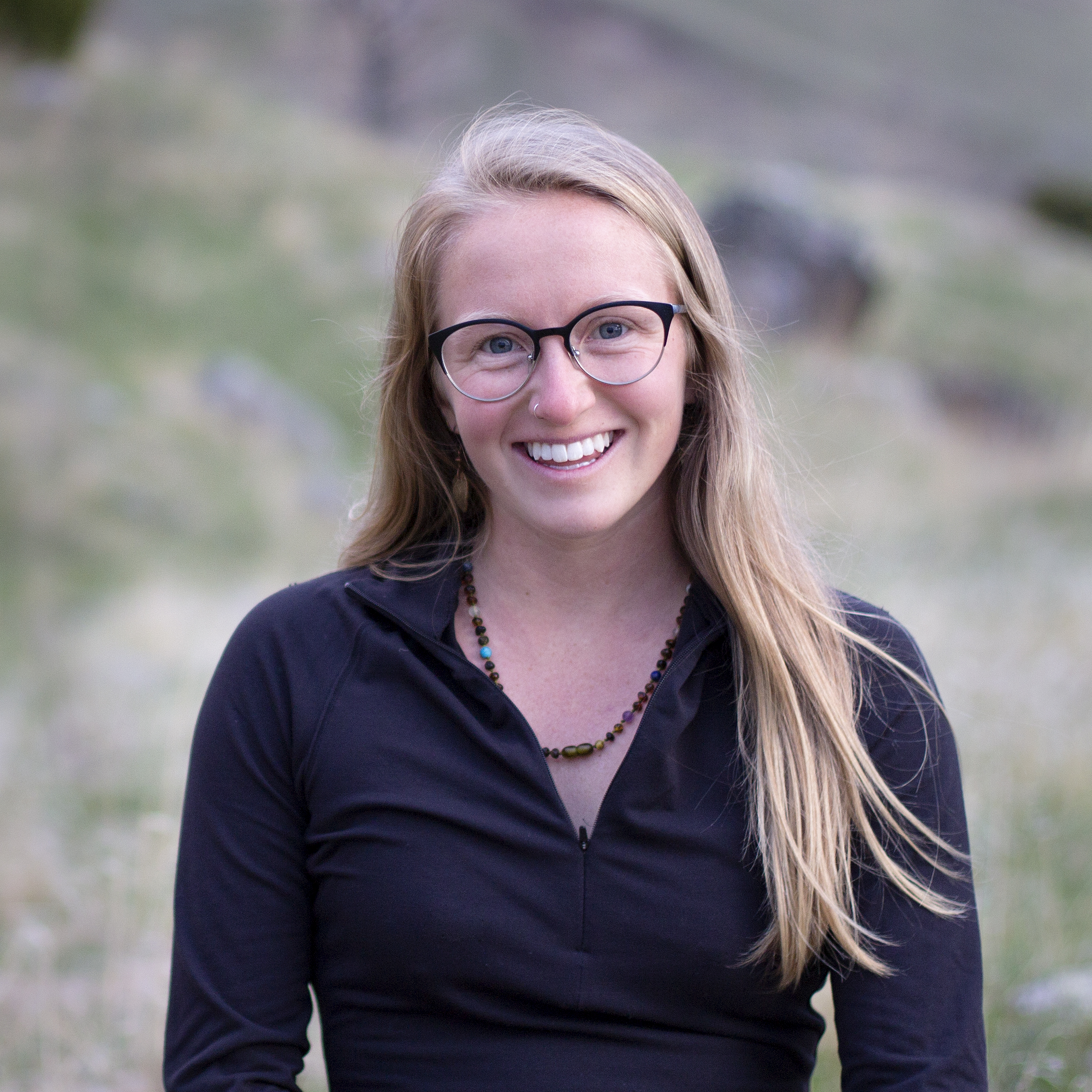 Kate Salemo
Database administrator
Kate recently received her master's degree and is in the early stages of her career in research. Her background is in economics with an applied microeconomic emphasis. Having a specific interest in using research to improve the well-being of disadvantaged individuals, she wrote her master's thesis on how limiting access to abortion affects domestic violence, where she used abortion clinic closures in Texas as a natural experiment. As a graduate research assistant at Montana State University, Kate was involved in research projects concerning a variety of topics such as public welfare programs, concealed carry policies, and wildfire health effects.
Kate's focus is quantitative research, where she is primarily interested in causal identification and econometric modeling. With her skills, she enjoys conducting policy analyses with the goal of better informing policy makers.
Kate grew up in Littleton, Colorado and received her BA in Economics from Colorado State University. Wanting to continue her education and remain near the mountains, she moved to Bozeman in 2018 and completed her MS in Applied Economics in May 2020 at Montana State University. Kate loves trail running, skiing, biking, and anything that allows her to explore the mountains around Bozeman.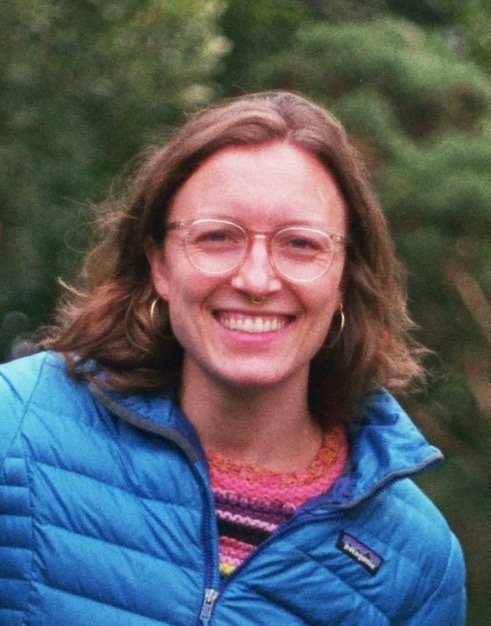 Erika Berglund
Research Manager
Erika recently completed her master's degree in Environmental Studies and is just embarking upon a career in research. While nearly every topic at the intersections of people and the environment and science and policy interests her, she is particularly passionate about sustainability, equity, resilience, and justice within food systems. Her graduate work at University of Montana focused on local food policy and governance, and she also completed an NSF-funded training program centered on bridging science to practice at the food-energy-water nexus. For her master's professional paper, she had the opportunity to interview several food policy professionals working within local governments across the U.S. and developed a report and recommendations for communities interested in strengthening their local food policy efforts.
Erika has experience with both qualitative and quantitative projects and is interested in research that leverages mixed method approaches to explore complex socioecological issues. She is particularly excited about practitioner-focused and community-based research.
Erika grew up in Santa Barbara, CA and found her way to the Rockies by way of Colorado College, where she studied Environmental Science as an undergraduate. She moved to Missoula with her partner in 2016 and received her MS in Environmental Studies at University of Montana in May 2020. In her free time, she loves adventuring in the wilds of Montana with her two tireless birddogs, making clothes, cooking, and learning the countless DIY skills involved in converting a school bus into a tiny home.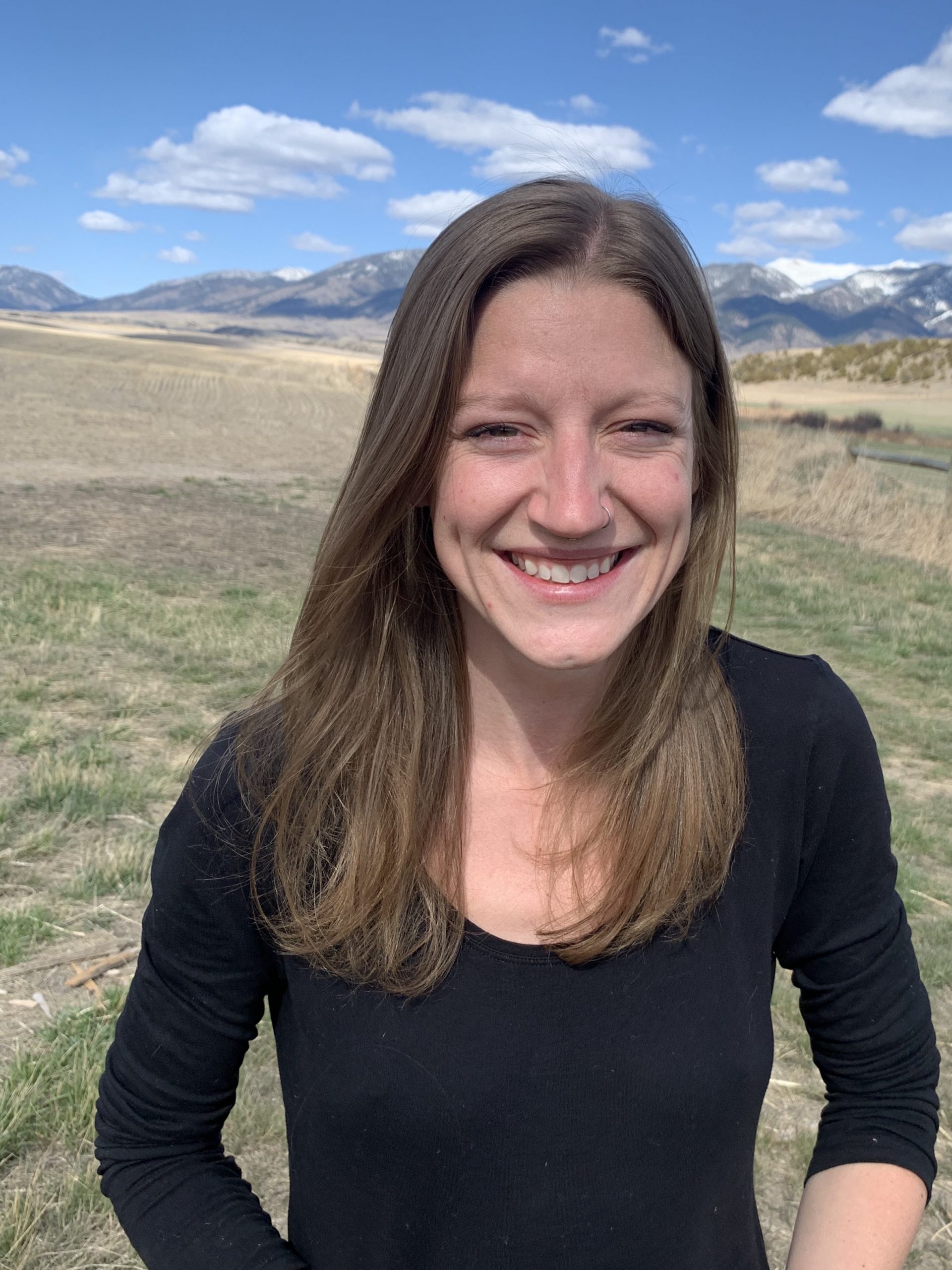 Suzanna Powell
Research Manager
Suzanna is a graduate student at Montana State University studying Psychological Science, where she is a member of the Sleep and Development Lab. She studies the social and emotional development of children, adolescents, and emerging adults, with a focus on how sleep impacts this development. Her dissertation is examining how different sleep stages influence an individual's ability regulate emotion.
In various research roles over the last decade, Suzanna's focus has been on both quantitative and qualitative design. She is interested in utilizing mixed methods, community-based research, and transparent research practices to improve well-being and other social outcomes.
Suzanna grew up in Virginia and graduated from James Madison University in 2012. She moved to Bozeman shortly after to pursue her master's degree in Psychology at Montana State University. After graduation in 2014, she worked as an Instructor in the MSU Psychology Department before returning to finish her doctorate. In her free time, Suzanna is ideally on the river or in the mountains with her partner and dogs, Penny and Cheddar, or napping with her cat, Mango.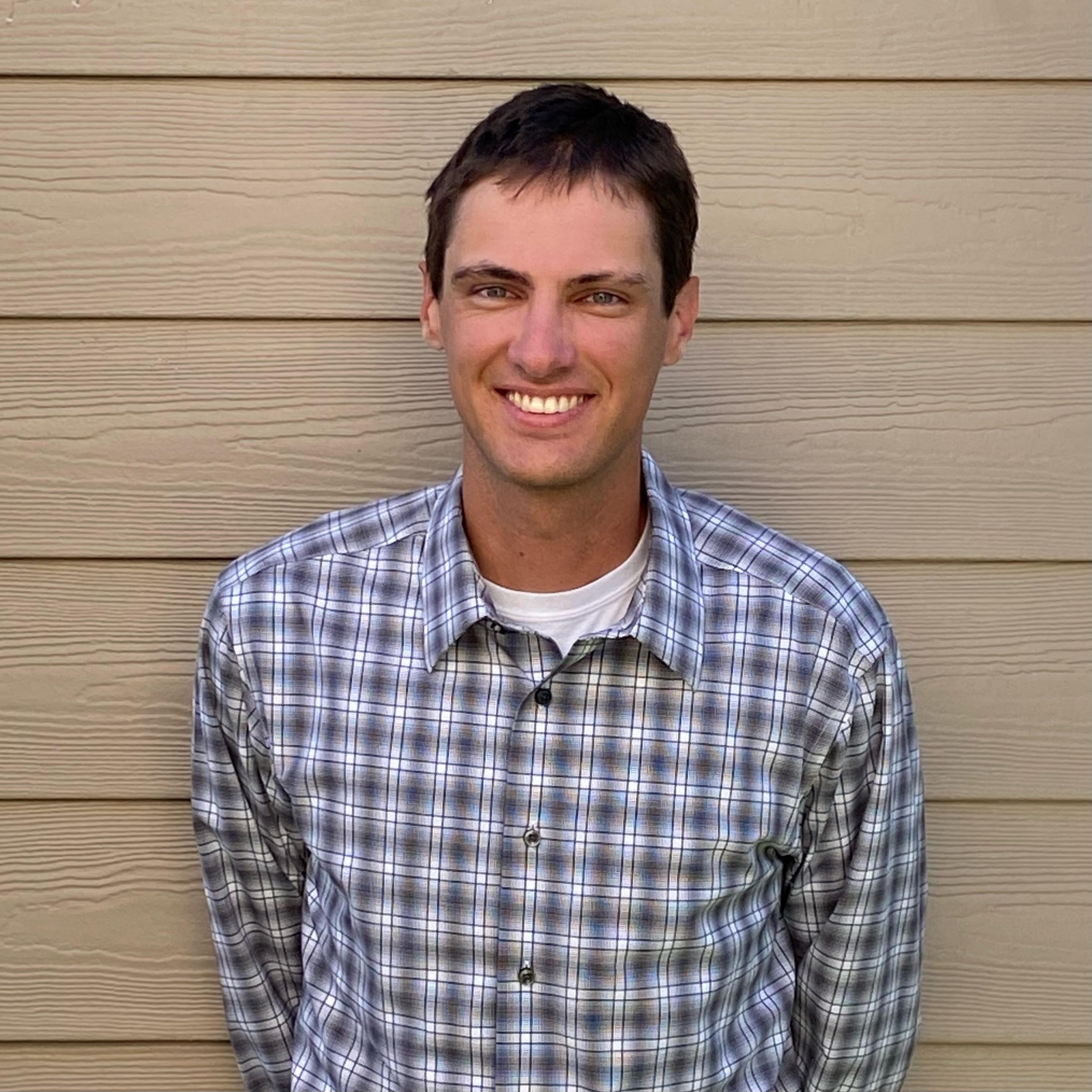 Chase Walker
Research Manager
Chase received his master's degree in Applied Economics in May 2020, and after graduating, spent a little over a year working in state government as a fiscal analyst for the Montana legislature before joining JGRE. He wrote his master's thesis focused on demand for outdoor recreation utilizing data from the Smith River float lottery in Montana. Other research work at MSU included projects researching liquor license auctions in Montana, historical public health issues and data, and agriculture impact and poverty reports for the MSU Ag extension office. His role while working for the Montana legislature was tax revenue forecasting, where he specialized in natural resource taxes, accommodations taxes and vehicle registration fees.
Chase has a background in applied microeconomics and quantitative research, and enjoys taking complex information and data and attempting to analyze, understand and report on it in a way that will make sense and be useful to clients and policy makers.
Chase's hometown is Missoula, Montana and he received his BS in Economics from Linfield College in McMinnville, Oregon before returning to Montana and receiving his master's at Montana State University. When not working, Chase can be found outside on the river or in the mountains fly fishing, biking, skiing or hiking.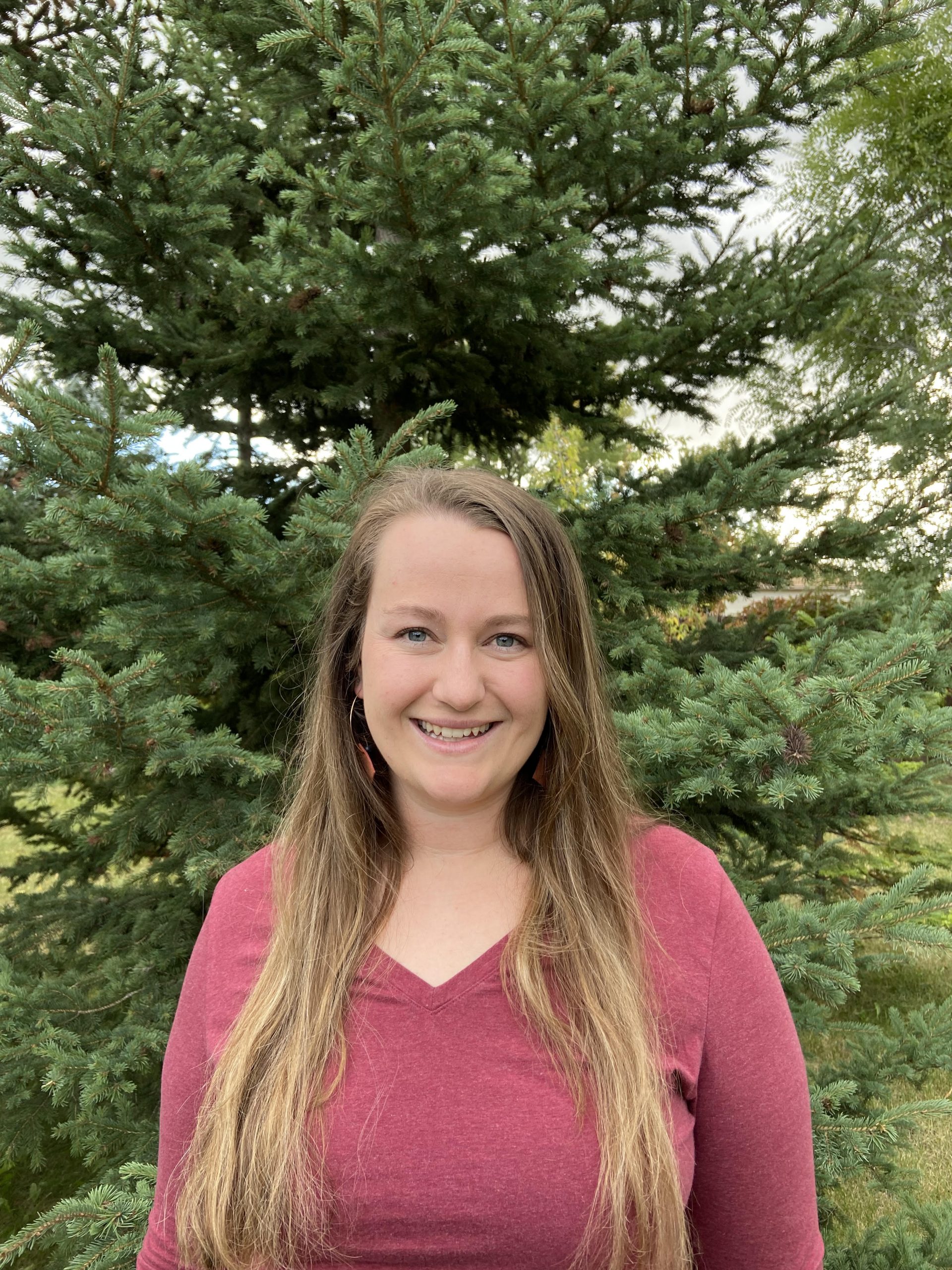 molly neu
Program and Engagement Specialist
Molly is a graduate student pursuing a dual master's degree in Public Health and Public Administration from the University of Montana. Prior to joining JG Research & Evaluation, Molly began her career working four years in local public health, following a year of service as an AmeriCorps VISTA.
In public health, Molly had an opportunity to work in a variety of different capacities. She has managed a cancer screening program and developed worksite wellness programs for area businesses. She also worked with a team to develop a training and education curriculum for staff aimed at improving their knowledge of public health. In addition, she had the opportunity to partner with Montana DPHHS on different projects such as patient navigation and data cleanup for breast, cervical and colorectal cancer screenings. During the COVID-19 pandemic, Molly held many different roles including overseeing case investigation and contact tracing for the county. As an AmeriCorps VISTA, she led fundraising efforts, volunteer recruitment and assisted with capacity building during her year of service. Molly brings skills of collaboration, coordination and problem solving to her new role at JG Research & Evaluation as the Program and Engagement Specialist.
Molly grew up in Missoula and received a BS in Health and Human Performance, focused in Community Health and Prevention Sciences from the University of Montana. She currently resides in Kalispell. In her free time, Molly enjoys spending time with her husband, son, and dog (German Shepherd named Duke) hiking and exploring the Flathead Valley. She also is always up to listening to a new podcast and enjoying a cup of coffee with friends.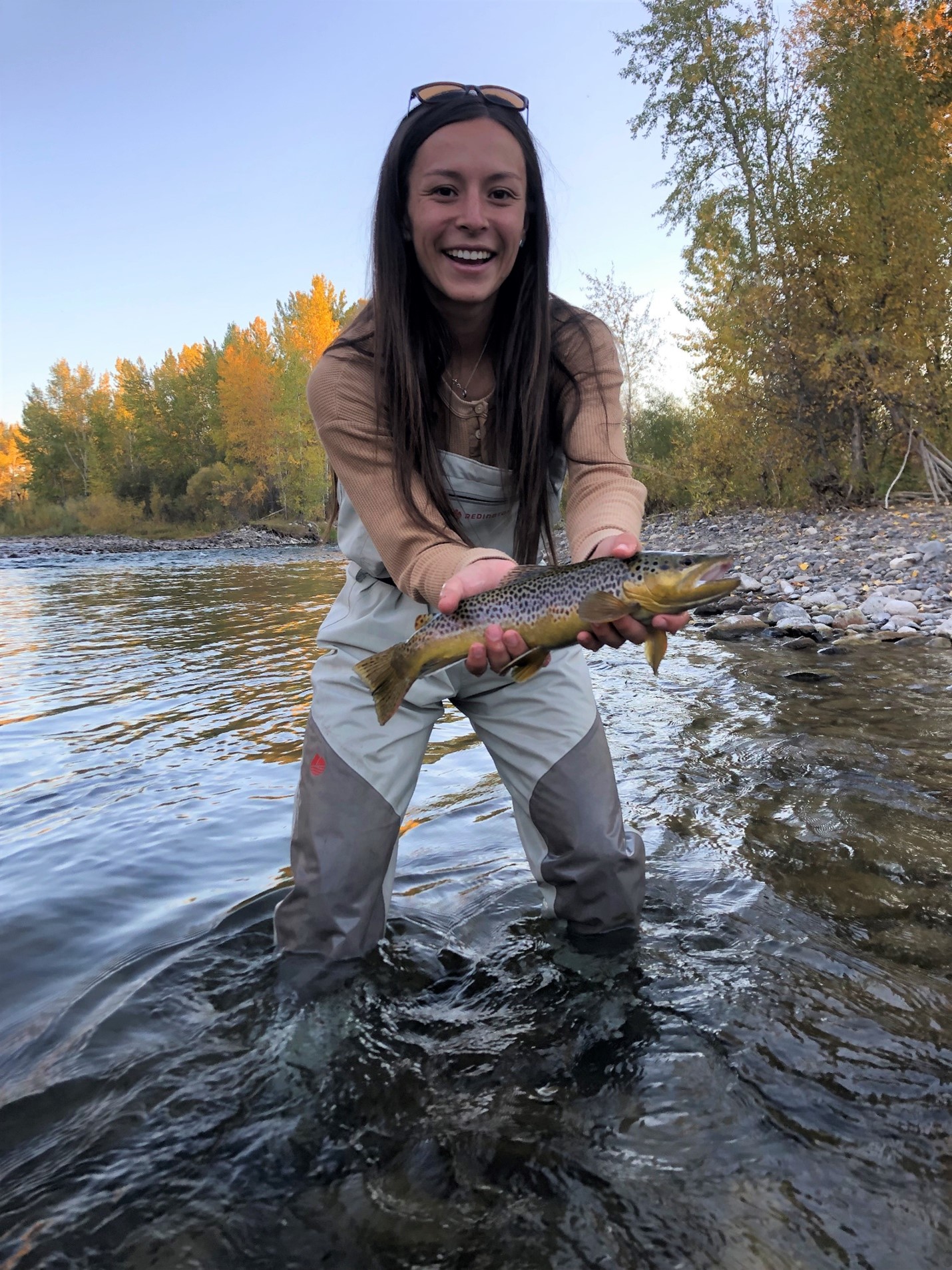 Maddy Duran
Research Analyst
Maddy completed a master's degree in public health from Hawaii Pacific University. During that time, she also worked as a medical assistant in a regenerative medicine facility and interned for New York Health and Hospital (NYH+H). She completed her master's thesis with NYH+H through the creation and implementation of an evaluation program for the NYH+H Youth Leadership Council. Maddy also has a BS in exercise physiology where she gained experience with qualitative data through her senior seminar involving the development and testing of physical fitness tests that determined the strength, agility, and endurance of roller derby athletes.
Growing up in rural and mountainous Colorado next to the Southern Ute reservation and as a Navajo and Southern Ute descendent Maddy developed a passion for working with tribal communities. Wanting to continue to explore mountain ranges similar to home, she decided to move to Bozeman where she later joined JGRE. Maddy loves trail running, playing soccer, skiing, rafting, fly fishing, and everything that keeps her active outside. These hobbies emphasize her interest in working with health and fitness data. She looks forward to continuing her work at JGRE with a goal of helping others.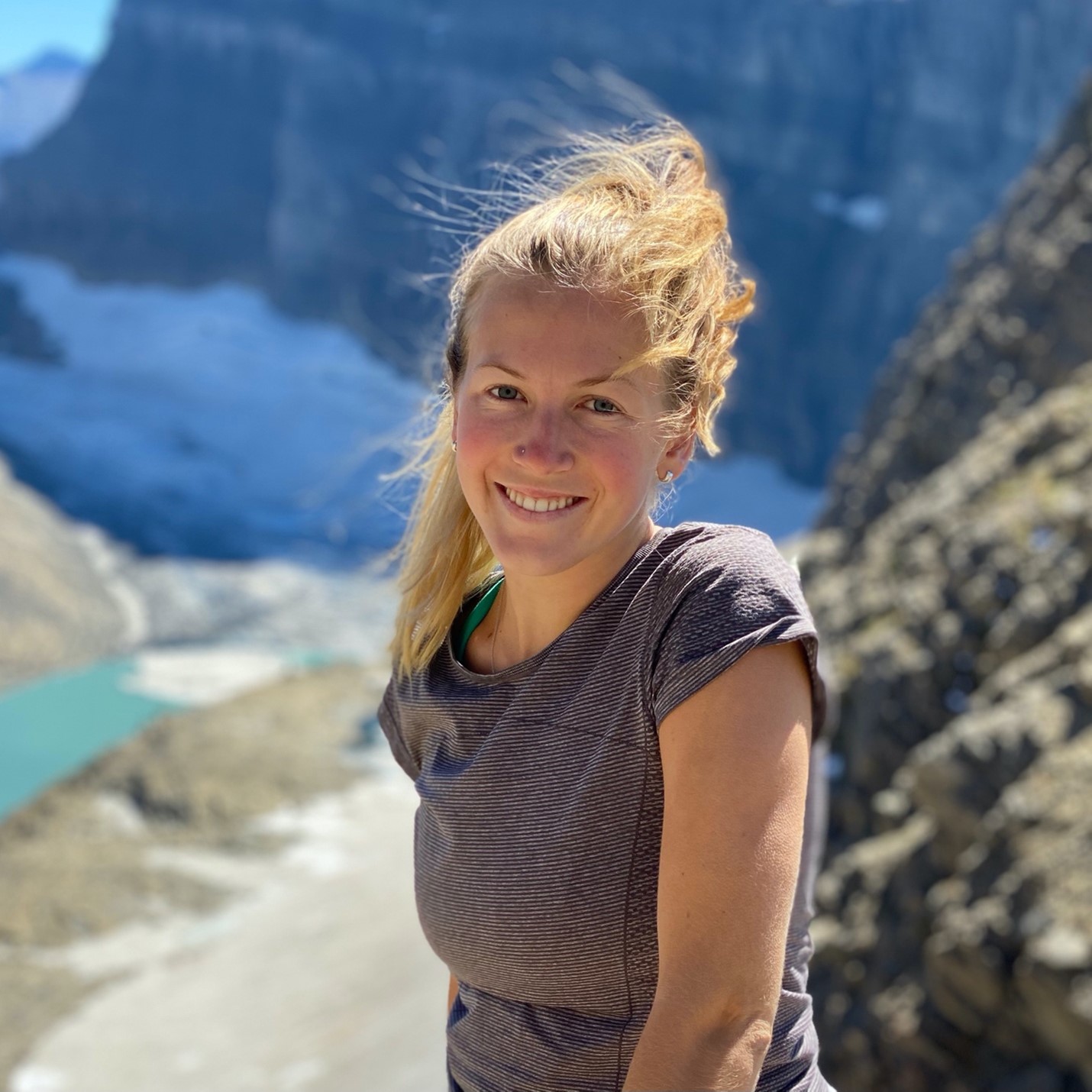 Willow Grinnell
Research Analyst 
Willow was raised along the coast of Maine where she developed a passion to protect her sacred outdoor spaces.  Graduating with a degree in Environmental Policy from Colby College in May 2020, Willow moved to Bozeman where she works as a research analyst for JGRE. Although her undergraduate expertise is in marine conservation, Willow is passionate about the integration of science, policy and communication in rural spaces and loves learning from her coworkers. Working for JGRE has opened many exciting new pathways and areas of study, including soil as a carbon sink, soil health and educational accessibility for farmers and ranchers, regenerative agriculture, and the pertinence of successful communication and engagement within any and all areas of research.
Willow is grateful to be apart of the JG team and hopes to one day get an advanced degree – but is still figuring that one out.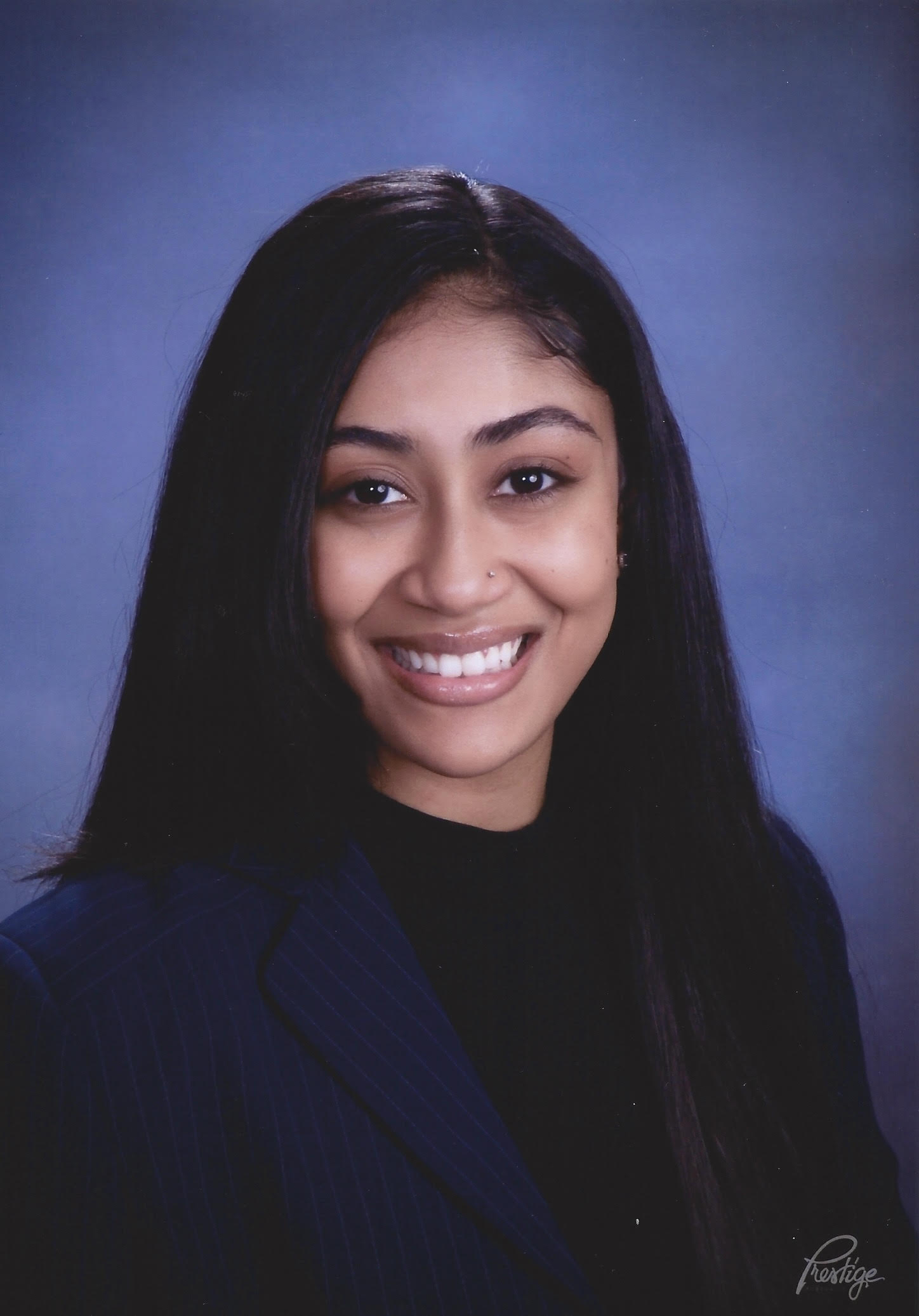 Raven Truxson
Research Analyst
Raven is a recent graduate from Bucknell University (May 2022) and a DC Posse Scholar (scholarship program). She graduated with a B.S. in Biology and a minor in Sociology on the pre-med track. While the world of public health is still very new to her, Raven has found a love for public health alongside being a biology major, which was heavily focused on the cellular and molecular sides of medicine. She took a variety of sociology courses ranging from "Society and Medicine" to a course called "Inside Out Prison " at a local prison located in Coal Township, PA with a focus on public health/ health equity. It was in one of her sociology courses she was introduced to Brandn Green, and during the COVID-19 lockdown started an undergraduate research project focused on the effectiveness of a newly developed program in PA known as "Free2BMom" for pregnant women addicted to opiates. This project helped Raven realize that she wanted to learn more about what it takes to be a researcher within the public health field. Conducting public health research caught her attention as she worked with Brandn, and she is extremely excited that this door has been opened and to continue working in public health as part of the JG team. Raven is from PG County, MD and wants to pursue a career in medicine as a future Pediatrician.
Some things I love: Traveling, working out and art!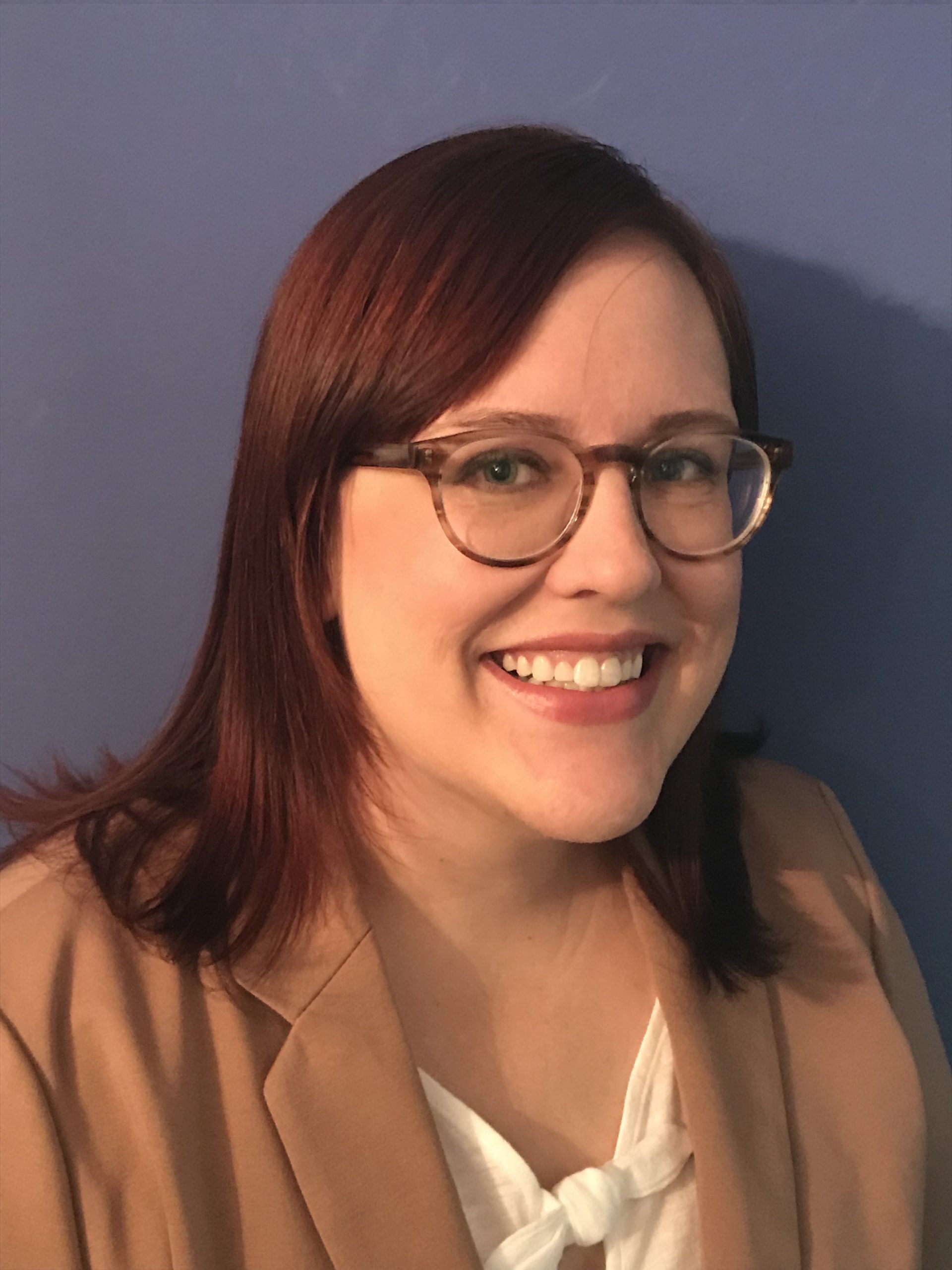 Tabitha Stickel
Research Associate
Tabitha is currently an ABD graduate student in Pennsylvania State University's Lifelong Learning and Adult Education Program. Her dissertation research focuses on adult basic education (ABE) students with diverse linguistic backgrounds, their educational experiences both past and present, and the socioemotional dynamics in adult education classrooms that influence how students experience such spaces. In this qualitative research, Tabitha explores the connection between ABE students' cultural, linguistic, and educational backgrounds and the development of belonging within a classroom community.  Her interest in this area derives from her experiences teaching various ABE and developmental education courses in the Southwest, particularly within Hopi and Navajo communities. 
Tabitha has been a research assistant with the Goodling Institute for Research on Family Literacy since 2016.  Through this work, she has worked on developing Integrated Education and Training (IET) program planning materials; co-conducted research on and published about family literacy within incarcerated settings; helped develop and implement the National Coalition for Literacy's campaign for adult educator awareness on the 2020 Census; and co-conducted independent evaluations of various family literacy programs across the country.  Her work has been presented at various conferences including the Comparative and International Education Society (CIES), the National Coalition for Families Learning (NCFL), the Coalition on Adult Basic Education (COABE), the Pennsylvania Association of Adult and Continuing Education (PAACE), and the Pennsylvania Corrections Education Association (PACEA).
In 2016, Tabitha graduated from Teachers College, Columbia University with her M.Ed. from the Adult Learning and Leadership program.  She continues to work with a former professor as an associate lecturer at Columbia University's School of Professional Studies.  She graduated from Oregon State University in 2011, majoring in Liberal Arts Studies.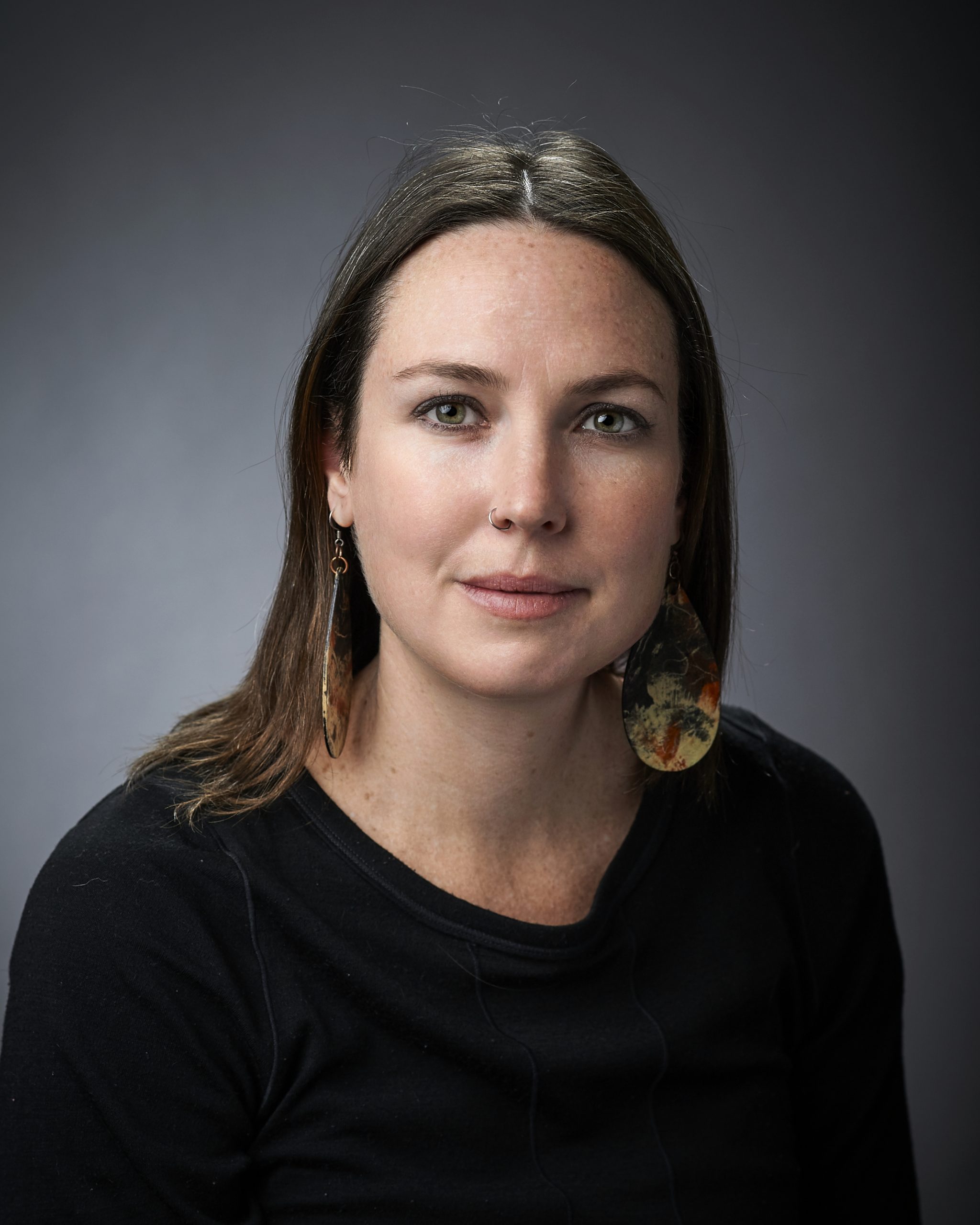 Genevieve Cox
Research Associate
As a community, cultural, and environmental sociologist, Genevieve is committed to better understanding how the intersection of identities and issues such as race, class, and gender should be considered in tandem with geography and cultural and environmental context when trying to determine the ways that knowledge, attitudes, perceptions, and values inform problems of public health or community development. She completed her Ph.D. as a Community, Health, and Environment fellow at the University of New Hampshire, her M.A. in Applied Social Research at West Virginia University, and has a broad range of experience working with community-based research and evaluation. She has been involved in all stages of research projects from program management to data collection to analysis to program evaluation of applied health care interventions to the writing of findings in both scholarly publications and research briefs. She has training in quantitative, qualitative, and mixed methodology research design and analysis. She also has experience coordinating and managing the research involved with testing a multi-level, multi-component sexual and reproductive health intervention on an American Indian reservation in partnership with the National Institutes of Health and Montana State University, where she now teaches full time for the Departments of Health & Human Development and Sociology and Anthropology.
As an Assistant Professor at a community college in Maine for three years after graduate school at the University of New Hampshire focused on teaching, Genevieve kept active in the research world by being a member of the Regional Institutional Review Board at the University of Southern Maine. She then helped steer a nonprofit organization as it's Program Director. Her wide-ranging training and experience has helped inculcate a dedication to working with vulnerable and underserved populations, especially when considering health disparities research in both rural and urban contexts.
Tell Us About Your Project
Our goal is to use research to illuminate social processes. The first step in every project is a discussion where we ask questions to understand what you're trying to accomplish.