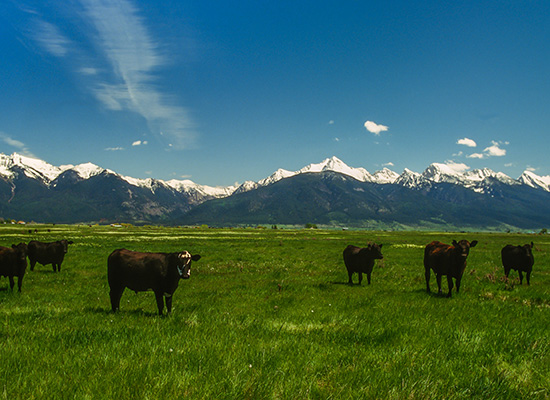 Environment
Improved Outcomes for Nature and People
Our engagement with the human dimensions of environmental issues began as young people, living and working in places with great natural beauty and where people rely on natural resources for their livelihoods. Kristal was a Peace Corps Volunteer in West Africa, Brandn worked in Yellowstone National Park and at a wilderness therapy school in Virginia. Based on these and many other experiences, we think about the natural world as both impacting human activities and as being shaped by human decision-making. Kristal has worked on topics related to international agricultural development in West Africa and Central Asia, as well as on natural resource management challenges and incentives for farmers, ranchers and land managers in the United States. Brandn has studied how energy extraction impacts rural communities, how people's environmental values and attitudes are shaped over time, and how those attitudes could impact interest in conservation activities.
Specific Topics Related to the Environment
Alternative food systems
Human dimensions of natural resources
International agricultural development
Conservation social science
Environmental values
Tell Us About Your Project
Our goal is to use research to illuminate social processes. The first step in every project is a discussion where we ask questions to understand what you're trying to accomplish.